Project: Tai Wai small animal and exotic hospital

Refurbished in 2003, this hospital is approximately 3500 square feet and consists of the following :-
Surgeries (2), X-Ray facilities, hot room (for exotic species), cold room, dog ward, cat ward, laboratory and 4 clinics.
In addition there is a reception area, dispensary and associated back-up rooms.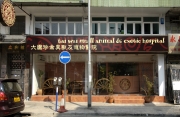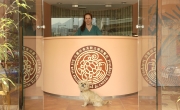 Copyright Jill Cheshire Design 2005
April 14, 2005
Jill Cheshire is a registered British and Hong Kong Architect currently based in Hong Kong.